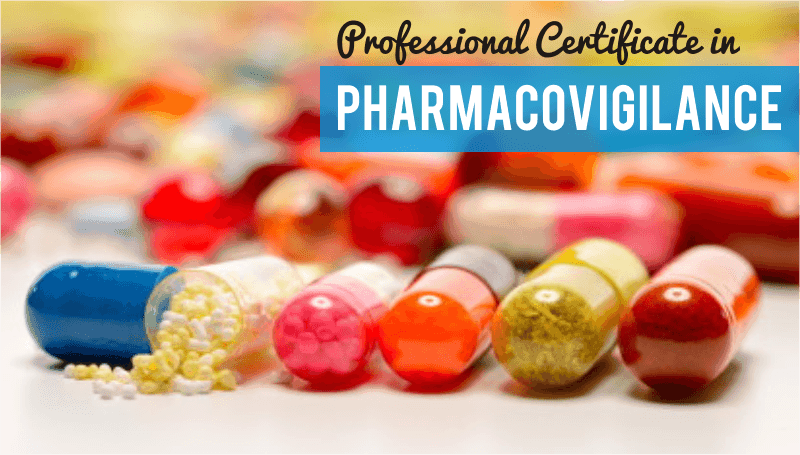 Pharmacovigilance
About this course
Pharmacovigilance is the identification, evaluation, awareness and prevention of adverse reactions, especially the long-term and short-term side effects of therapeutic drugs, devices and biologics. There are common guidelines and principles that regulate the globalization of the health and pharmaceutical industries. Therefore, the implementation of a global systemic structure for pharmacovigilance requires a large number of trained professionals in this area.
The online course Professional Certification in Pharmacovigilance (PCPhV) allows learners to take an in-depth look at the relevant global standards, AE reporting methods and procedures, findings and evaluations, etc.
For more details, you can see the Curriculum Tab. This course would provide you with the necessary knowledge and thus enable you to excel on your career as a Drug Safety Associate or Pharmacovigilance Associate with Pharmaceuticals / Biotech Cos., Research Cos., IT firms, CROs, Hospitals, PV Centers, SMOs, KPOs, etc.
Who Should Take This Course?
Pharmacovigilance Professionals

Aspirants (students/ working professionals) from following health science background: Pharmacy, Medicine, Dental, Nursing, Public Health, Life-Science, Physiotherapist, Traditional/ Alternative Medicine etc.
What am I going to get from this course?
10 high-quality learning modules with an online exam.

In-depth knowledge of global governing guidelines.

Understanding different Adverse Events (AE) reporting forms.

Learn various AE Reporting Procedures.

Certificate and Performance Card on successful completion.

Opportunity to explore your career in Pharmacovigilance Industry.